Saturday morning at Crop and Create started out on the perfect note with my Pattern Play class. What a great way to get motivated and start bright and early with an 8AM class. This class was put together by Mind Mind's Eye' Sean Edgar. Unfortunalty, he was unable to attend the event but we had an amazing stand in teacher in Vicki Boutin. The class kit was overflowing with My Mind's Eye goodies. I had so many embellishments left over, can't wait to us them on more layouts.
Don't you just love this sunny layout! It was perfect for these pictures of my daughter envoying her two favorite rides at Disney : Test Track and Big Thunder Railroad. She is a true adrenaline junkie, the faster it goes, the better she likes it... as long as it's not in the dark.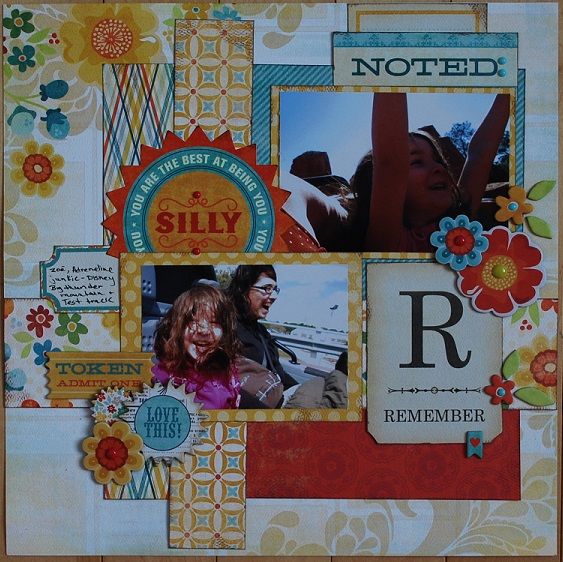 You are never too old for a Hug! Here's me and my oldest daughter getting hugs from some of the Disney characters.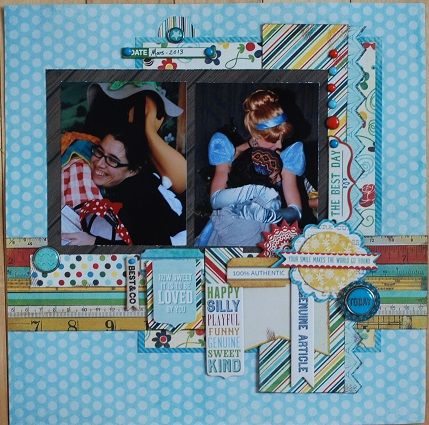 And here's the last layout we created in this class. I am so lucky to have found these amazing ladies. They are the best neighbors a girl could ask for.
The best part of these layouts was that is was so easy to just add a picture or two and it was complete. Thank you My Mind's Eye, Sean Edgar for putting together the class and Vicki Boutin for guiding us through it!
Don't forget to tune in tomorrow for another reveal! :)